Targets * Who We Are & Contact Details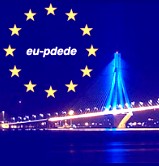 PDEDE (Regional Directorate of Primary and Secondary Education in Western Greece, PDEDE) is an education organization under the umbrella of the Greek Ministry of Education, Research and Religion. It is in charge of over 1135 schools of both levels of education -primary and secondary- (general education, special education, vocational education, adult education) and a number of more than 12.150 appointed teachers of all disciplines and 90.000 students. It is one of the largest education organizations in Greece – responsible for schools and teachers in three Units, Achaia, Etoloakarnania and Ilia. The main strategic objective of the Regional Directorate of Primary and Secondary Education of Western Greece is the co-ordination and monitoring of the implementation of the Educational Policy in its three respective regional units (Achaia, Ilia, Etoloakarnania) and its active contribution in designing and shaping educational policy at the regional level. It is comprised by several organizational units including: 3 Directorates of Primary Education (one for each regional unit), 3 Directorates of Secondary Education (one for each regional unit), the Regional Center of Educational Planning of Western Greece and the 4 Centers of Educational and Guidance Support. (Law 4547/A΄ 102/12-6-2018 Government Gazette) It is also responsible for providing information on European Projects, supporting all of its educational structures during the application stage, as well as the dissemination of the results supervising the implementation of various education projects, like European projects, in schools. Head of the Directorate is at the moment Dr. Kostas Giannopoulos. One of his primary goals is to reinforce the educational process in schools under his jurisdiction. The department monitors in a more organized basis the results of already existing European projects and provides assistance to schools wishing to participate to European projects.
Postal Address: Regional Directorate of Primary and Secondary Education in Western Greece – 25A Akti Dimaion, 26222, Patras, Greece
Email: mail at pdede.sch.gr Tel: +30 2610 362 402
The European Projects Team (EU-PDEDE)
The Team of European Projects (Eu-PDEDE) aims at promoting the participation of the Region's  school units in European Projects as well as the project management of Regional Directorate's European Projects (all EU Projects that the Regional Directorate of Education of Western Greece coordinates or participates as a partner (Inter+, Eduweb)
*General Responsible of the EU-PDEDE Team is the General Director Mr Konstantinos Giannopoulos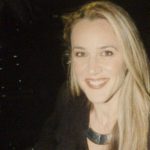 Elena Sarli
Official EU Project Manager (2014-2020) of the Regional Directorate of Primary and Secondary Education of Western Greece. There are 13 Official Promoters of EU Projects nationwide by the Greek Ministry, who are responsible for supporting all school units of their respective Regions during preparation (application stage), implementation and disemination (project management support) of EU Projects. She was born in Patras and she works as administrative officer in the Regional Directorate of Education in Western Greece with prior ten-year teaching experience in Primary and Secondary Education as a physical educator. She holds a degree in Physical Education, she holds a Msc in the "Organization and Management of Sports Organizations and Enterprises" and she is a candidate doctor of philosophy in the University of Peloponnese in "Sports Management and Marketing". She was selected to work as an educator by the Higher Selection Council of Human Resources by scoring 92% in "pedagogy and teaching methodology written exams" among 15ooo participants. She is an active scientific researcher with rich scientific work published on national and international level. She holds the Proficiency of Cambridge and Michigan (English) and is a fluent user of the French language. She is also certified in (by the Greek Ministry of Education and Religious Affairs and ECDL) in New Technologies. Elena Sarli is also an active volleyball and beach volleyball player ( she is a professional athlete competing for the past 15 years in first and second national division of the national volleyball championship) and she is nationally certified as professional volleyball coach as well as grass-roots activities expert. Her scientific work includes published research in National and International Conferences and Scientific Journals (3rd Εuromed Conference by the Euromed Research Business Institute, 39th EMAC Conference της European Marketing Academy, EASM Conference by the European Association for Sport Management, Journal of Business & Industrial Marketing, Vol. 30 Iss: 5, pp.552 – 561. Ect).
Korina Tolia Official Subtitute Disseminator of European programs of the Regional Directorate of Primary and Secondary Education of Western Greece. (cv to be published)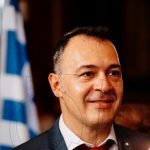 Aris Louvris
CS Teacher in secondary education schools, named since 1996, in high schools, vocational education and senior high schools. Creator of educational activities for CS lessons in secondary level, based on educational software.
Project Coordinator for Erasmus+ http://eduweb-project.eu since 2016.
National Coordinator for esafety Label project of European School Network, adjusting online safety support and accreditation for Greek schools since 2013.
Web administrator and responsible for the official site of Greek School Network "Internet Safety" http://internet-safety.sch.gr
Since 2007 member of the National Safer Internet Advisory Board. Pedagogigal advisor for safety issues in National Support Service of etwinning. Curator of e-magazine http://www.scoop.it/t/isafe both for safety and security articles (GR).
Adults' educator in the project ARIADNE (2011–2014) Training Program for Mental Health of Professionals for the phenomenon of the Internet addictive behaviour risk among adolescents and the dangers faced by children and adolescents of uncontrolled internet usage.
Member of managerial administration in Regional Directorate of Primary and Secondary Education in Western Greece, Patras. Tutor of teaching approaches to CS teachers. Authorized tutor at Regional Training Institutes (P.IN.EP.) of National Centre for Public Administration and Local Government.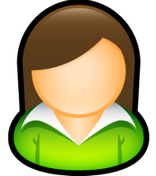 Evangelia Markou
Email: eu.pdede at gmail.com – Τel.: +30 2610 362 408
Evangelia is an administrative officer at PDEDE. She graduated from the Faculty of Agricultural Technology, TEI of Thessaloniki and has a Master's Degree in Quality Assurance from the Greek Open University. She is certified for the English language (Proficiency) and the ICT use. She has worked at the Organisation of Vocational Education and Training (OEEK), Section CSF related to design, monitoring and coordination of implementation of OEEK projects co-financed by the Community Support Framework. She was also an administrator at the Greek Ministry of Education, Life Long Learning and Religious Affairs in Western Greece. Currently, she is working for the Ministry of Education, Life Long Learning and Religious Affairs in Western Greece, in the field of Primary Education  and European Educational Projects.
Evangelia is responsible for the EU-PDEDE administrative support.